Casale San Pietro nestles in eight acres of olive groves in the heart of the Italian countryside in the region of Lazio, a lesser-known part of Italy with many hidden gems, yet only 50 minutes from the Eternal City of Rome.
It is an agriturismo with just 6 indvidually-designed bedrooms. It is a home from home haven where our guests can relax in luxury and feel at home. One guest described it as a 'hometel'.
Joe and Alana designed and renovated the 300 year farmhouse with a clear vision: to create a space which is relaxing, tranquil and where guests can escape from their day to day lives. They run the business with love and are passionate about providing unique personal service for each guest. Nothing is too much trouble: their mission is to make each guest feel special and part of the Casale family and to help create wonderful memories.
---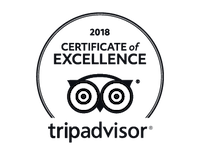 Guests arrive and friends leave, we are so very fortunate, we have many guests who return year after year.
Here are a few things they have to say about their stay.
"What a wonderful, wonderful place! The Casale itself is beautiful, picture-perfect. The view, the food, the pool … all is just the way one could wish for! But at the end of the day, foremost it is the people who will want you to come back! You are two of the most beautiful and warm people I have ever come across on my journeys! You made us feel so very welcome and we loved the long talks about Music and Film. Will be back again."
Michael
"We were back here only after a few days, just because we had a wonderful time here and on our trip back, we couldn't imagine a better place, to celebrate our 3rd anniversary."
Nicole
"Thank you so much for making our wedding celebration so special – from the moment we all arrived to our final breakfast it's been such a fabulous time. Thanks to the fantastic ladies in the kitchen who tantalised our tastebuds every day!"
Sally & John
"We arrived a week ago exhausted, after an extremely busy year, within an hour of the being here we began to feel refreshed. After a week of your warm and friendly care, we leave with your batteries recharged. This our second visit and we enjoyed our stay even more than the last time. You have done so much in the last 4 years, the gardens and the eyrie, which Diana really enjoyed for special peace and quiet.
You and your staff are so welcoming and efficient, it is a joy to relax here. The food and wine as ever are wonderful. We particularly enjoyed the delightful celanese!
We are envious that you are living your dream and blessing others in the process! We pray for your continued health and success."
Graham & Diana
"Thank you so very much for an amazing time! You two should run courses in Customer Service and hospitality as it is second to none! For better or worse you have found a new friend in me and will definitely see me again."
Penny
"Alana and Joe, in our wildest dreams we could not have imagined an experience like we have had at Casale San Pietro. You thought of every detail, making our stay and our wedding absolutely amazing, we are grateful beyond words for your incredible hospitality and friendship thank you for making our dream wedding a reality. We look forward to returning and know that you, your incredible staff and this beautiful place will hold a special place in our hearts"
Kelly & Pete
"Shhhhh, don't tell anyone !!!!
We found the most amazing place. Within hours of being here the stresses and strains of everyday life were gone.
Joe and Alana couldn't be more helpful. It's like being invited over to see family in the most beautiful villa.
Set in the olive groves of Lazio with the most amazing views over the hills.
Not enough stars"
Richard Hanson
---

Casale San Pietro is perched on a hill nestled in our own olive groves, with panoramic views of the mountains beyond. It is small, intimate and unique. Service and making your visit as special as it can be is our ultimate aim.
Home from Home
A place to call home, without any decisions to make
Relax in luxury and feel at home - during your visit you are part of the Casale family.
Traditional Home Cooked Local Food
Everything we cook is home made, using the best seasonal local ingredients. Our cooking is true Italian style just like Mama makes.
Superb Location
Just 45 minutes away from Rome and one hour away from many miles of beautiful coastline.
Our Beautiful Surroundings
Casale San Pietro is in the heart of Lazio and in our opinion, Lazio is the best kept secret in Italy. Our location has everything one could desire, being 45 minutes away from the Eternal City of Rome and close to the picturesque and historical towns of Anagni, Fiuggi, Alatri and Acuto and one hour away from many miles of beautiful coastline.
At Casale San Pietro you will experience peace and tranquillity, the breathtaking view over the olive groves, gives a rural Italian feel but you are never too far away from everything you need.
Here at Casale San Pietro Joe and I have a mission statement which is simply to exceed your expectations on every visit. We pride ourselves on unique personal service and our desire to ensure that every one who visits Casale San Pietro has a truly wonderful experience.
Turn the page & find balance with Evolveray
A retreat like no other - this transformational experience has been designed to challenge your current status quo.
The programme is steeped in personal development, positive psychology, and holistic principles. It has been designed to challenge and support a healthy mindset. Our goal is to ensure you leave the retreat feeling good and functioning well, with a clear life plan to flourish and thrive.
---
Evolveray is for you if you are.....
Wanting to live your best life

Ready to start a new chapter
Juggling the balance of life
At a crossroads in your career